Video of the recording
How it all began
A quartet of promising musicians met with experienced developers from the studio MasterAPP in November under the baton of visually impaired Rachel Skleničková. Thanks to all the enthusiasm, a nice Christmas gift in the form of a mobile application was created.
We would like to thank Little Cube and Studio Beep for their cooperation because both of them contributed with what they do best.
Listen..
App for download
Download and relax
A little firefly will guide you through the gestures and show you how to control the app. Everything else is up to you. You can enjoy Relax in the dark on both major platforms IOS and Android and you can have your eyes closed the entire time.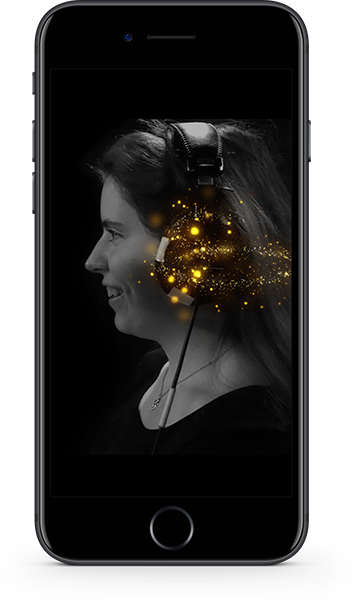 Support Světluška Foundation
Are you satisfied with our relaxation app and you want to support the blind? You can do so at the Czech Radio Endowment Fund site.
I'll support Světluška
Blind musicians
Who is behind the relaxing melodies
Four of a kind visually impaired students of musical instruments have risen to the occassion and recorded a unique album. the performer Rachel Skleničková additionally lent her voice to the little restless firefly so your guide through the app is in fact a genuine Firefly.
Rachel Skleničková
Rachel was born completely blind. She graduated piano and interpretation of classical music at the Conservatory of Jan Deyl in 2014 and a year later she entered the Academy of Performing Arts with Professor Ivan Klánský. She has participated in many competitions and festivals. Each year, she performs at the autumn concert called Light for Světluška where she played alongside Aneta Langerová, Tomáš Klus or Lenka Filipová.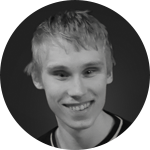 Jakub Blažek
Jakub comes from Prague and is currently completing his studies at the Academic Grammar School Štěpánská with special focus on languages. He has been intensely focused on music since the age of five. in addition to playing the saxophone and flute, he has always had a passion for musical styles such as funk, rock and blues which lead to him also becoming a self-taugh harmonica player.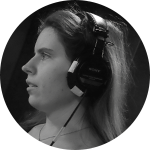 Eva Blažková
She is currently studying classical singing and flute at the Jan Deyl Conservatory. Eva wants to continue studying music at university as well. She has very successfully participated in both music courses and competitions, eg. Antonin Dvorak's International Singing Competition in Carlsbad or Conservatory Competition in Pardubice. She had the opportunity to perform with several leading Czech orchestras. in addition to concerts, she enjoys accompanying Catholic lithurgical music.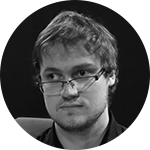 Tomáš Hájíček
This student of piano at the Jan Deyl Conservatory in Prague has always had a strong interest in music. Tom first learned to play the harmonium and later on keyboards. in addition to the piano, he also occasionally plays the organ which acts as an interesting and welcomed extension of his skills. He regularly accompanies masses in Žalkovice where he lives and he is continuously trying to improve in this matter.
01
Kalevala: Rachel Skleničková
Blind Rachel wrote music to accompany the text of the first rune of the Finnish epic. Become enchanted by the atmosphere of the Far North.
02
Pacha Mama Afrika: Rachel Skleničková
Inspired by a Kenyan folk songs, this relaxing piece will transport you straight to the African jungle.
03
Inspired little grove : Tomáš Hájíček
The song based on motives of songs from the Taizé community is brought to you by the master of improvization, blind Tomas.
04
Song of dragon Mushu: Rachel Skleničková
Do you know the legend of Mulan? She partners up with a Chinese dragon called Mushu, who teaches people friendliness and knowledge.
05
Lonely Planet: Rachel Skleničková
This piano improvisation was initially not more than a few seconds long. This wistful melody will literally get under your skin.
06
Fhionn: Rachel Skleničková, Jakub Blažek & Eva Blažková
We were inspired by the Celtic civilization and its ancient past. Maybe it'll light a fire, fhionn, even in you.
07
China: Jakub Blažek
Popular Jakub's motives are Chinese music and we have incorporated them into this relaxation album.
08
Mantras: Rachel Skleničková, Tomáš Hájíček
O creator, giver of life, bright as the sun, you are great and powerful. Giver of beauty, to thee we pray. Let us fly through our being.
09
Mystic Beauty: Rachel Skleničková
We were inspired by the old Nordic myths again. the pasoral interlude was a whim of the moment improvisational piece.
10
James' Blues: Jakub Blažek
Harmonica and relaxation? Why not, many of us are relaxed at bonfires with the sounds of tramp songs in the background. Jakub's song evokes just the right feeling of peace and tranquility.
Gallery
Photos from recording
Take a look at the behind the scenes of the recording itself. Rachel, Jakub, Eva and Tomas delivered the task they were given responsibly but that doesn't mean there was no time for fun and improvisation.
App creators
MasterAPP development team
We've been operating on the market with data services for more than fifteen years and we've successfully entered the market of mobile applications in 2014. We, at Master are not indifferent to the fate of others, be it at Christmas time or any other time. After the svitis.cz interactive campaign where we helped provide technical background for Světluška foundation, we've decided to launch into a closer cooperation with the endowment fund this year. the unique user interface was designed by our fellow blind programmer Roman Kabelka and you can see the results yourselves. We hope you like it.

Developer website
Leave a message
Send a message to Světluška
Pavlína
So this is an absolutely great app !!! I turned it on today after lunch and it amused me a lot :D Thanks so much to everyone who contributed to this deed, I think we'll play it often in our home :-)
Dagmar
Wonderful, Congratulations and thank you for the beautiful music, I'll gladly listen
Roman
I can't unfortunatelly use it on my Windows phone and I can't find the online version, this is too bad because I believe the music must be very nice.
Pavel
You guys are great, the tracks are just perfect and I have to say they are great not only for relaxation. I find them really awesome to listen to while studying for my finals.
Jitka
Dear Světluška, thank you, you are amazing! This is exactly what keeps me sane during this hectic Christmas season.
Ondra
Hello to the whole team! My 5 year-old daughter is sick with the flu and has to stay in bed all day. I was looking for a way to keep her occupied so I downloaded this app and let her play with it. I wish you could have seen what happened. She listened to the tracks for an hour, played with the little firefly on the screen, mixed in the sounds of nature, it really did help her to calm down. She asked me who created all of the music so I showed her the authors and the whole video. Relax in the dark just worked perfectly! J Thanks and I wish you the best of luck with future projects!
Pavel
Have a nice new year 2017. Good luck, health, love, God's blessing. Pavel and Cody Stoklas